Antioxidants and Free Radicals
Oxidation at the cellular level in humans is not unlike the rusting of iron. An electro-chemical reaction produces physical damage that can result in cell impairment, cell genetic damage leading to unpredictable replication (cancer), or cell death.
What is a free radical?
An atom, the basic building block of everything including cells, consists of a nucleus with protons and neutrons, and pairs of electrons orbiting this electrically-charged space. The behavior of the atom depends on the number of electrically-charged particles. When, during a chemical reac­tion, an electron is pulled from one of the pairs of electrons of an oxygen molecule, that oxygen molecule with an unpaired electron becomes a free radical. This is so because it must seek out another electron to make a new pair, and may cause damage by pulling an electron from an otherwise normal cell of your body. That's not all. The newly damaged molecule is now itself left with an unpaired electron and must scavenge an electron in what has now become a "cascade" of free-radical damage. Depending on the amount of antioxidants avail­able and the level of exposure to chemicals, insufficient diet, immune suppression, etc., there can be thousands and thousands of free-radical events taking place in one's body at any given moment. So the existence of sufficient antioxidants, both made by the body, and derived from the diet, can mean the difference, quite explicitly, between health and disease.
What Kind of Damage?
It is estimated that every cell in your body suffers in the neighborhood of 10,000 free-radical "hits" per day, much of this damage being done to the genetic material in the cell. This worsens with age. Elderly persons have nine times the frequency of cell mutations as infants. In addition, cell membranes, proteins, and fats are also damaged by free-radicals. The fatty tissues are especially susceptible to oxidation. This is called "lipid peroxidation". This can be seen in skin that looks dry. Damaged protein (and enzymes, which are made of protein) can result in premature wrinkling, aging, or even cancerous growths on the damaged skin. The same process can be going on anywhere inside the body as well, wherever there are insufficient antioxidants to "quench" the electron-stealing free radicals.
Antioxidant nutrients can reduce your risk of developing dozens of degenerative dis­eases, including heart disease, arthritis, and cancer. Antioxidants also slow the aging process, prevent cataracts, and contribute to a longer and higher quality of life.
What is an antioxidant?
Anything that slows the oxidative process can be called an antioxidant. As the name implies, "anti"-"oxidants," are nutrients that stop the oxidization of cells caused by free radicals, by traveling through­out the body to donate electrons, therefore quenching the desire for these free radicals to steal an electron from a cell with stable atoms. Dietary antioxidants include vitamins E and C, along with carotenoids (lipid-soluble plant pigments) and flavonoids (water-soluble plant pigments). Antioxidants work together as a network, some extending the life of others.
| | |
| --- | --- |
| | The picture to the left illustrates how antioxidants travel through the body and donate elec­trons to free radi­cals, thus stabiliz­ing and preventing them from stealing an electron from other cells |
What is the Antioxidant Network?
Richard Passwater,PhD., an authority on antioxidants, has put it this way: "Antioxidants should not be thought of as individual compounds. They should be thought of as complementary players on a team, or in the way that individual instruments form an orchestra." Dr. Denham Harman of the U. of Ne­braska demonstrated back in 1968 that large amounts of vitamin E increased life-spans of mice by 5%. Soon after, Dr. Passwater demonstrated that a synergistic combination of then-available antioxidants increased life-spans by 30%, with considerably lower amounts of vitamin E needed. Now it has been established that different antioxidants work in different ways, in different parts of the cells and body fluids, yet, at the same time, they can regenerate or recycle other weakened antioxidants by donating electrons to them.
How do antioxidants protect against cancer?
Antioxidants protect against cancer in at least three ways: by destroying cancer-causing free radicals, by boosting the body's immune system so it can destroy mutated cells, and by reducing the tendency of cancer cells to adhere to other organs and glands. Molecules called "cellular adhesion molecules" are implicated in cancer establishment as well as in inflammation, allergies, and atherosclerosis. By reducing their activ­ity, antioxidants may protect against diseases and disorders in yet undiscovered ways. It may be that all degenerative disease is linked in some way to the activity of free radicals. According to Lester Packer, PhD., of the U. of California at Berkeley, a leading researcher in the field of antioxidants, "the prospects for life extension and life enhancement with antioxidants have never looked better."
How do I reduce my exposure to free-radicals?
Avoid tobacco smoke and smog. Stay away from high-fat, high-sugar, over-processed foods. Reduce exposure to solvents, chemicals, and synthetics. Exercise. Drink distilled water.. Try to reduce stress, which increases free-radical production. Stress causes increased production of adrenaline, which acti­vates blood platelets so they have a greater tendency
to clump together and form a blood clot.
...And most important of all, supplement your body with antioxidants like, Goji Berry, and of course vitamins C and E.
Oxidative stress to the body has been linked to diseases ranging from cancer to heart disease. Oxidative stress damage vastly accelerates the cellular destruction that occurs with diabetes.
This is why preserving the antioxidant status in the body is of enormous concern. The simplest way to maximize antioxidant levels is to follow a diet high in antioxidant foods.
In 1994, a Tufts University scientist working for the U.S Department of Agriculture developed a powerful new method of assaying the antioxidant activity of common foods. Using a Vitamin E analogue known as Trolox, Dr. Guohoa Cao created the Oxygen Radical Absorbance Capacity assay (ORAC) which could measure a food's free-radical fighting capacity. It was the first test to quantify both duration and degree of antioxidant activity.
The ORAC assay is currently the most sensitive and reliable method commonly used for calculating a food's antioxidant potential against the peroxyl free radical, the second most common in the human body.
In 2000 a sample of dried Ningxia Goji berry was sent to Brunswick laboratories for ORAC antioxidant analysis. The results were astonishing. According to the ORAC results, the Ningxia Goji/Wolfberry had five times the antioxidant value of prunes, 10 times the antioxidant power of oranges, 12 times the antioxidant power of raisins and 55 times the antioxidant power of cauliflower.
In fact, according to the published ORAC data, the Ningxia Goji/Wolfberry had the highest known ORAC score for any whole food.
Antioxidant damage and cancer.
The number one risk factor associated with developing cancer is not smoking, as many people assume.
I
t is the accumulation of free radical damage over time.
It is well documented that the likelihood of getting cancer increases in direct proportion with age. This means that the older you are, the higher your risk of cancer.
Your chances to contracting cancer increase exponentially with age. According to statistics from the American Cancer Society, a man has a 1 in 60 chance of getting invasive cancer by the age of 39; as soon as he reaches age 60, his risk of getting cancer rockets 20-fold to 1 in 3. This means that one in every three men between the ages of 60 and 70 will acquire some form of malignant, metastasizing, tumor growth
(التــــــــــــــوقيـــــع )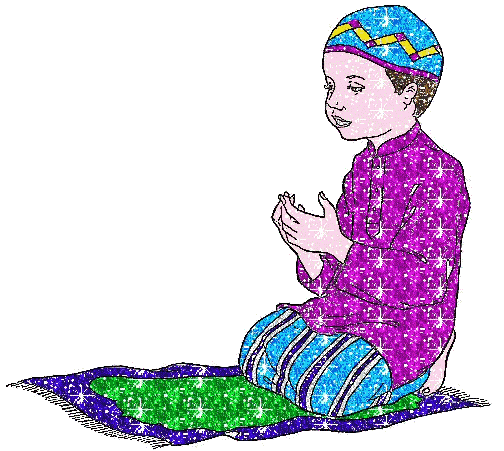 طوبى للغرباء

عضو فضى





عدد المساهمات

: 65


نقاط

: 171


تاريخ التسجيل

: 27/08/2010



جزاك الله خيراااااااااااااااااااااااااااا

(التــــــــــــــوقيـــــع )

احمد حازم

عضو ماسى





الأوسمة

:





عدد المساهمات

: 850


نقاط

: 872


تاريخ التسجيل

: 14/05/2014



---
صلاحيات هذا المنتدى:
لاتستطيع
الرد على المواضيع في هذا المنتدى